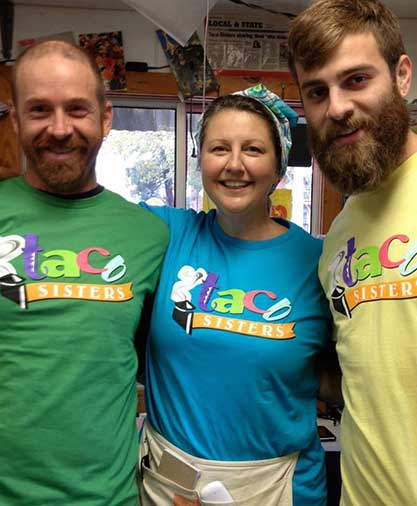 Our Vision
Our Taco Sisters family welcomes you! Taco Sisters restaurants are open Monday through Saturday. Drive through or dine in for breakfast or lunch in our Freetown garden, where colorful flower beds and bright picnic tables with umbrellas await. Enjoy specialty cocktails with your lunch or dinner at our Midtown restaurant and patio. Find our food truck in and around Lafayette. Don't let the lines scare you. We're super fresh and super fast!
Prepare to taste the most delicious tacos you've ever had, made with fresh smoked Gulf tuna, smoked Gulf shrimp or savory meats and poultry. We also serve up our delicious brisket burritos, veggie tacos and salads made with fresh ingredients and lots of love. No frozen food, just homemade specialties with premium ingredients.
Forget those chain restaurants and enjoy some local cooking. We can't wait to meet you at Taco Sisters – where it's all about the food!